One of the biggest time-sucks out of any gapper's day is the dreaded full-calc of a large file. Depending on the file it can take anywhere from 2 minutes to an hour, and during that time a gapper is left wondering what to do while they wait – and pray – for the calc-ing to finish. At the end of last quarter, I was fortunate enough to get one of these long calc-ing files, and had to spend some time keeping myself from losing it at my desk. Below is my go-to guide to keep gappers occupied during the many stages of a full-calc:
Start by spending quality time with the high schooler's in the courtyard
Lip-sync your favorite songs at your desk
Gracefully beat a coworker at ping pong
Take a bath
Still not done calc-ing?
How about…you grab some food from the kitchen?
Or learn a new trick
Become invested in sports
Get to know a new coworker…
…and then engage them in a staring contest
The file still hasn't finished? Don't panic!
If you're getting antsy, try rolling around
Help someone with their groceries
Use a common item around you to distract you
Show off your dance moves
Find a hill to sled down
Only when you've reached your breaking point, resort to the following:
Space out at your desk
Think of something you'd rather be doing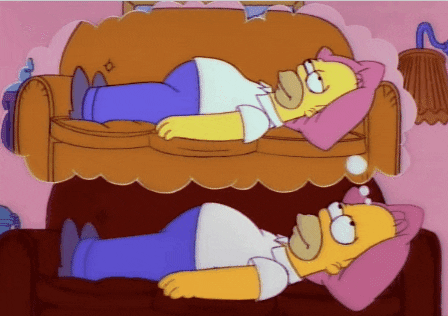 Wallow in self-pity
Attempt an escape out of the office
Whatever you do, don't come up with a brilliant plan to destroy your computer
Wait, it finished calc-ing?
Take this moment to realize that your future suddenly looks a lot better.