Some of the most innovative ideas in today's imaging realm can be found as campaigns on Kickstarter, the popular crowdfunding platform.  The site is a boon to ambitious startups with bold and creative ideas that require an extra push from consumers like us to become a reality.  One of these ideas that successfully materialized into a finished product is Michron from Vivo Labs.  Michron is a tiny unassuming device that endows timelapse capabilities to common digital cameras, providing a new trick for both novice and advanced photographers alike.  I recently had the opportunity to meet with Vivo Labs co-founder Greg, and perhaps fueled by his passion and drive, found myself rushing home to place an order for my very own Michron.  While it is safe to say that I know my way around a camera, timelapse was actually something that I had never attempted.  Using Michron, I take that initial plunge into timelapse photography in this edition of… Scott's One Cool Thing.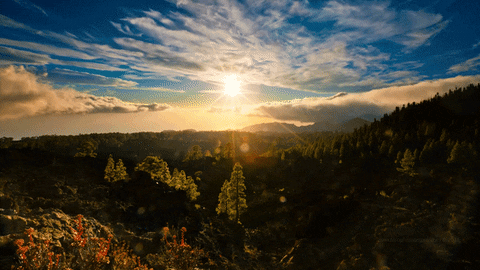 Timelapse is a technique for showing an accelerated passage of time by snapping consecutive photos, and then speeding up the playback frames per second to create a video.  Although timelapse is not new, its popularity is increasing as shooters desire that creative spin to make their videos unique.  Heck, the first ever Vine video posted from space is actually a timelapse sequence!
While I enjoy the perspective that a timelapse made from hundreds of stills can put on everyday events (read: plant growing, sun setting), the advanced setup and high costs associated with it detoured me from attempting the technique myself.  Priced at a mere $59, Michron gave me little financial excuse, and its ease-of-use message comforted me that timelapse would be a snap to pick up.
At its core, the $59 Michron is an intervalometer, a device that counts intervals of time and used to trigger exposures in a timelapse series.  Michron plugs into any camera boasting an external remote jack, which includes most DSLRs and advanced point-and-shoot models.  Compared to expensive intervalometers adorned with intimidating buttons and knobs, Michron is wonderfully simple, offering all necessary control via the free Michron App for smartdevices (iOS, Android).
Complicated timelapse setup is replaced by a simple interface headlined by AutoTimelapse.  This Michron App feature lets shooters compose timelapses while not straying away from the camera's auto settings, an especially attractive element for novice individuals.  The Michron App also contains useful timelapse presets including People, Pets, Clouds, Landscape, Cityscape, Landscape, and Stars, which are selected to match the shooter's desired subject.  Selecting a preset will configure the appropriate timelapse settings, leaving one last step, which is to simply connect the Michron to the camera.
Once Michron is connected to the camera, and timelapse-ing away, shooters can actually disconnect their smartphone, and even close the Michron App.  This is a major benefit compared to competing smartdevice-enabled timelapse solutions, which operate only while connected, leaving the Michron user free to level-up in Candy Crush.  The Michron App keeps track of your timelapse progress, clearly displaying how much footage has been captured, and how long of a video it will translate into.
https://www.youtube.com/watch?v=bf0hvMJyxN4
Loading up the pre-programed "People" setting in the Michron App, I pointed my camera at those taking on the challenge of the Wavehouse wave here in San Diego for a neat perspective.
https://www.youtube.com/watch?v=l535n2PsC5U
Later on, using my newfound mastery of timelapse, I set my Michron App to "Pets," as I sought to finally answer the question of what my lizard Pancake does when I am not around.  Conclusion… not much.
Cool, but Not Without Competition
Vivo Lab's success as a Kickstarter campaign can be traced to Michron's message of simplicity, mixed with a non-threatening price point, and a sleek smartdevice-enabled interface.  Priced at $59, the module adds a tremendous value to DSLR purchasers that have perhaps struggled to master the advanced functionalities and techniques that would otherwise justify their investments.
However, Michron is not alone as the numerous timelapse apps on the market make for a crowded set of competition, and even Apple's new iOS 8 will give users basic timelapse capabilities.  While the convenience of having timelapse on a smartphone may reduce the need for standalone solutions like the Michron, they will also raise awareness of time-altered footage.  With that, Vivo Labs' product stands to shine as a solution that caters to consumers' obsession with smartdevices, and the desire to squeeze more performance out of their advanced cameras, and that is why it is… Scott's One Cool Thing.