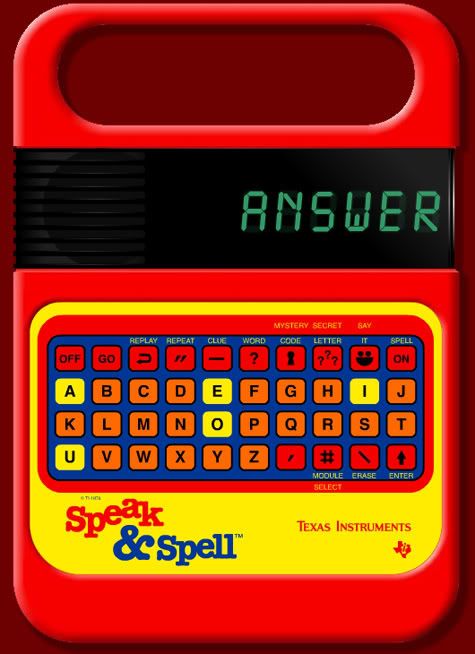 The Medium is the Message – Marshall McLuhan, Understanding Media, ch. 1 (1964).
For a good part of my waking hours I consume information. Having a discussion with a friend and adviser yesterday, we both lamented the fact that it's just getting ridiculous how much information we get soaked with every day. It's impossible to keep up on. I shared a story with him about a panel I was one a few months ago. Even as I told the story, it somehow felt incomplete. I have to call him back. Here's the story I told him.
A few months ago, I was in a panel about Web 2.0 business practices where an audience member asked which companies were doing Web 2.0 best. I listed the usual suspects, but I drew a blank on any company locally. I hadn't heard of any local companies that were Web 2.0 darlings (beyond the ones also represented on the panel). So instead of offering names, I offered characteristics. On the spot I think I came up with a theory. Companies that are doing Web 2.0 will probably have a lot of young people working for them.
My rationale at the time was that young people process information much faster than old people. They are not afraid of data overload in the same way that particular audience was. I thought it would help my friend out knowing he wasn't alone. I guess I was also telling him that he needed to start hiring more young people.
Case in point? GAP Intelligence. GAP has its grizzled veterans in Gary, Chris and Tom. Heck, even I'm sporting a few gray hairs now too. But for the most part, GAP stays competitive because it's staffed with smart, young people. First, let me just say that youth is a valuable component of what we do. It is not the most valuable component. But it is valuable indeed. And here's why:
Young people don't have a framework for media that older people do. The old way of thinking about (and therefore processing information) was consumption-based. Think of TV. The idea of TV is for people to spend a lot of time and effort creating a consumable product. As a consumer of that information we are not asked to participate in any other way than just watching the show. From PBS to HBO, it's just sit and stare. What we remember is really just what sticks. That's the Information Age in a nutshell.
In the post-Information Age that we're just now beginning, the rules are different. Instead of being a consumption-based experience, media is instead a participatory medium. Whereas in the past, our minds were trained to tune in and tune out, today young minds are trained to tune in, talk back and talk about. To the new media consumer the medium is me.
Everybody here at GAP is encouraged to seek out meaning from the data. The data to each of us, is not the message. The data is part of the message. Another part of the message is putting information in context. Talking about it. Sharing it. Re-formatting, re-working and re-mixing the data. In short, participating in the information our clients have tasked us with digging up.
Let me give an example. A few weeks ago, Chris got a call from a product manager at a manufacturer who wanted to know if he could speak with Jake. Jake was away from his desk so Chris asked if he could help instead. The voice paused and then quizzically said, "Jake managed to find out about a product we haven't launched yet. I want to know how."
I'm not going to give away the secret to Jake's success, but it's safe to say Jake's not out there listening. He's talking too. He's engaged. He's participating in the entire world he's tasked with knowing. Jake doesn't just read, he writes. He doesn't just write, he shares. He asks questions behind the firewall and gets answers out in public. He's tuned in, taking part and creating all in the same day-to-day grind.
Back to the lament my friend and I shared. When we think of information we think of consuming information. At some point we have to tune out the noise. But the more I think about it, the more I realize that it's not the information I tune into that's the most important to me. It's the bits of information that I feel compelled to participate in that are the most important. Those are bits I remember best and feel compelled to share, re-mix and take to heart. Who cares if it's too much? I care more if it's too passive. Doing nothing with that onslaught of information is the problem.
Today, because we have tools like blogs, social networks, chat, email, airplanes, and the phone, doing something and not remaining passive is being made easier every day. I may have a few more gray hairs, but this old dog isn't done learning new tricks. It just takes Jake to remind me why. Information is entertainment.