Hangouts, Zoom, Bluejeans. Do any of these sound familiar to you? These are just a couple of the video conferencing platforms I've used since Governor Newsom issued a statewide stay-at-home order in California. In light of current events, many businesses, schools, and organizations have gone virtual to continue operations. At gap intelligence we're very fortunate to be one of those companies with the opportunity to work from home. Our video platform of choice is Hangouts, paired with Slack for instant messaging, and a side of GoToMeeting to host client trainings.
While all these platforms allow us to communicate with each other, there's just one thing missing: in-person connection. Our humble abode in Liberty Station not only houses our regular workstations but it serves as an environment to collaborate, connect, and celebrate on a human level. It's where our culture thrives. With gappers now spread out all over San Diego county, we had to get creative to ensure our culture didn't take a back seat while we shelter in place to flatten the curve.
Staying fueled
We're closing in on five weeks now since we've been in the office. Five weeks since any of us have congregated in the kitchen to grab a cup of coffee, or check out this week's gapU Snack Attack. While we can't physically be in the same kitchen, we've still made it a point to share in Slack what our morning mugs look like or what we're currently snacking on.
Staying well
Because working remotely places us in the comfort of our own homes, it can be easy to get lost in work for hours at a time without a break. However, weekly meditation sessions are still in full swing. Led by gapper Lety, she's been virtually guiding us via Hangouts for a moment of zen.
Heard of the freshman 15? What about the quarantine 15? Gyms are closed, but gappers are still moving. Push-up and burpee challenges are keeping gappers accountable, and adding a fun twist to what would otherwise be a solo workout.
Staying fun
Some days are hard and it's a welcome light to be able to insert some humor and fun into the week. Our Corporate Communications Manager started a shared Doc where anyone can add their take on a simple premise:
Add a sentence about something your kid OR pet is doing but replace "my kid/pet" with "my coworker". The more descriptive the better.
My favorites include:
"My coworker just threw a tennis ball in my face and is demanding to watch the Little Mermaid".
And
"My coworker likes to sit on my lap during conference calls."
To top it off, as a fun decompressor, we've added virtual gappy hours on the calendar to celebrate the week's work. The agenda includes sharing a virtual drink from home, trading stories and experiences, and concluding with a MTV Cribs-style tour of a gapper's home.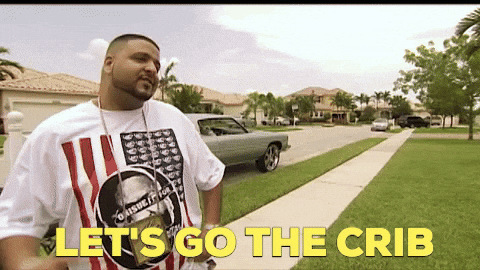 So even though we're miles apart and cooped up inside, we're still committed to our culture. We're communicating like hell more than ever and keeping engaged with virtual activities and check ins.
Do you have what it take to be a gapper? We're hiring. Head to our culture section to learn more about open positions. We're conducting phone interviews as we work towards flattening the curve. Stay safe and healthy. We're all in this together.